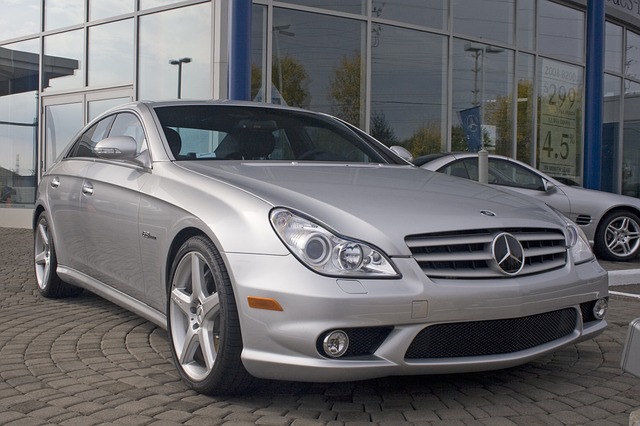 Buying from a Used Car Dealer vs a Private Owner – What You Should Know
Who doesn't love a good deal? Especially if it's on a used car that caught your fancy and is listed at an attractive price. The prices of brand-new cars have been going through the roof, often costing you an arm and a leg. Purchasing a used car can save you money, but you're faced with a conundrum: should you trust a private owner or a used car dealer?
The Peril of Purchasing from an Individual
When a private owner sells a used car, especially on online marketplaces like Craigslist and Facebook Marketplace, you should ask them why they are selling it. Are they selling it because they simply want to upgrade to a different car or because they need some quick cash for an urgent need? Or are they looking to get rid of the car because it's on its way out?
If you pick a beat-up car, you'll end up spending much more than you expected in the long run – a lot more than you initially let on. You may have to replace the car's engines, transmission, suspension, and other expensive parts when they start failing.
When purchasing something expensive, especially a pre-owned car, you are taking a huge leap of faith and hoping that the seller is being honest and transparent.
It doesn't help that most private owners aren't car experts. So even if there is something mechanically wrong with their car, they may not know any better and would fail to disclose these issues to you.
Moreover, private owners don't really have any stake in the game, so to speak. Unlike a used car dealer, they don't have a reputation to uphold or repeat customers to worry about. A private owner simply wants to offload their car for some quick cash. So even if you leave a bad review, it probably won't make any difference to the private seller, who will simply have moved on.
However, if you must buy a car from a private owner, there are a few tips you can follow to get a good deal:
hire the services of an experienced mechanic to inspect the used car
take the car for a test drive (it's a huge red flag if the owner tries to dissuade you from test-driving the car)
Following the above tips should help you buy a reliable used car that won't break down quickly.
Why it Makes More Sense to Buy a Used Car from a Dealership
Used car dealerships make it their business to maintain a reputation in their community. A trustworthy image will ensure that the dealer has access to repeat clients and an influx of new customers. A single bad review can be devastating to used car dealers, which is why they go out of their way to sell reliable used cars.
The only caveat is that dealers spend a lot more on fixing and maintaining pre-owned cars than private owners. Their high overhead costs will often translate into a higher price tag for the car. At the end of the day, the price of a used car from a private owner and dealer should be within a few hundred to a thousand dollars of each other.
Of course, dealers have access to trained personnel who know the used car inside and out (at least they are required to). This means they will be 100% upfront and honest with you about any car flaws. You can also get access to a vehicle history report to learn about the car's past, its owners, any accidents, and if it has been declared a total loss by insurers.
This allows you to make a more informed decision and manage your expectations from the car based on the facts and figures.
Being Able to Finance a Used Car
Unless the private owner happens to be a friend or a family member, you will be expected to pay for the used car in cash. This often means having to borrow from your emergency fund, which is never a good idea.
A used car dealer, on the other hand, gives you access to a wide range of options to finance the transaction. You can pay for the car in cash or secure a loan. For example, Foreign Auto Imports maintains a huge network of lenders in Irvington, NJ, who will approve your loan quickly and on favorable terms for you.
In-house financing options, like buy here, pay here, also let you secure affordable loans with low monthly interest rates that you can easily manage.
Paperwork can be a huge hassle for many buyers, and most private owners aren't too sure how to navigate the process of transferring ownership. A used car dealer will take care of all the paperwork, including financing and registration of the used car. This will ensure that you stay on the right side of the law and get complete ownership of the used car.
Vehicle Selection
A private owner usually only has access to just one used car (or two in rare circumstances). As a prospective buyer, changing your mind about a specific car is easy due to your lifestyle choices and personal preferences. Used car dealers like Foreign Auto Imports have access to one of the widest range of used cars in Irvington, NJ.
You can choose from hundreds of reliable vehicles here or simply drop by in person for a thorough inspection. You can talk to trained personnel who will guide you on which used car to buy based on your list of criteria.
The only caveat of choosing a used car dealership is that you'll feel pressured into making a quick decision. But at Foreign Auto Imports, there is no rush. We know buying a car is a big decision and want you to take as long as you need to make your decision.
Wrapping Up
Buying a used car is easy thanks to reliable dealers like Foreign Auto Imports. With our wide range of vehicles, easy financing options, and helpful sales staff, car-buying is as seamless as possible.
For more information, visit our website here.