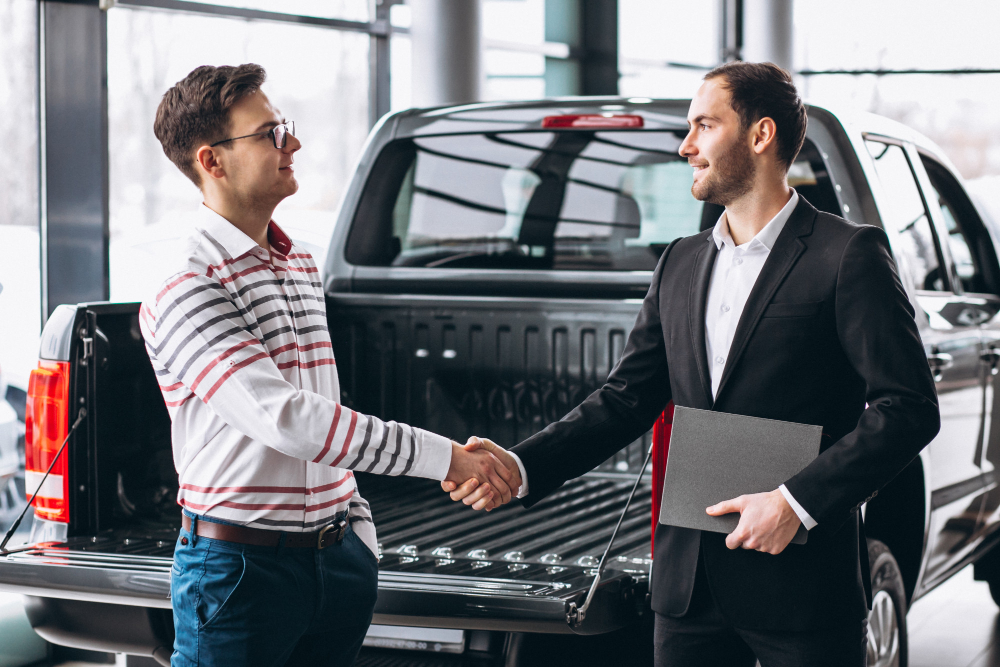 How to Spot a Good Used Car Dealership
Buying a used car is incredibly beneficial. Used cars cost less, they don't have huge interest rates, and they have lived out most of their depreciable life – all of these factors combine to help you save a lot of money.
However, it is important to work with a trustworthy dealership that doesn't engage in fraudulent activities and doesn't market unnecessary services only to make a quick buck. Here are signs to help you spot a good used car dealership.
They Answer Your Questions in Simple Words
One of the reasons used car dealerships have bad reputations is that the sales staff answer questions in a way that is too complicated for clients lacking information on cars. They try tricking you with industry-specific jargon that is hard for their customers to grasp.
Conversely, a trustworthy used car dealer listens to your questions and answers them in the easiest possible words. They know all the ins and outs of your desired car, and they don't hesitate to tell you about the car's flaws and the repair costs you'll have to pay.
Moreover, besides answering your question, a reliable dealer tries to educate their customers to help them make well-informed buying decisions. It is better to do some research before visiting a used car dealership to avoid potential fraudsters.
They Are Certified by NIADA
Want to assess a used car dealership's reliability? Make sure they are certified by NIADA. The National Independent Automobile Dealers Association is known as NIADA.. The NIADA was established in 1946 and is still the governing body for used car dealerships in the US.
NIADA members observe a strict code of conduct when it comes to customer service. The inability to abide by these rules without any real reason can result in NIADA acting against the specific dealership. Moreover, the NIADA-certified dealerships must adhere to inspection standards before presenting their clients with a car.
Non-NIADA dealerships can behave as callously as they want, and customers don't have the legal cushion to take action against them. Moreover, such dealerships don't check their inventory thoroughly before selling them off.
They Don't Pressurize You
Untrustworthy used car dealerships are notorious for using sales tactics and pressuring their customers into buying what they have to offer.
First, they will bombard you with industry-specific jargon. Next, they will tempt you with warranties and discounts you would lose if you don't make a buying decision immediately. The only reason car dealers do this is that they don't want to give you the time to see through their tactics.
Conversely, a reputable and trusted dealership won't adopt such tricks. Instead, they will give you a detailed tour of their inventory, to help you choose from. Also, if there are any special offers, discounts, or warranties, they will give you some time to make up your mind, and they won't push you to purchase it there and then.
They Provide a Complete History of Their Vehicles
As their mileage increases, used cars develop various issues. Ideally, these issues should be mentioned in the car's service history to better understand what awaits you under the bonnet. Sadly, most untrustworthy car dealerships either ignore these issues or hide them on purpose. While it helps them make a few bucks here and there, these practices are unethical and costly to the buyer.
Most used car dealers purchase cars for a nominal sum of cash and sell them at a profit. Only a trusted car dealership will provide a comprehensive vehicle history and be as transparent about the car's past as possible. Car history tells you exactly what you're buying and what you're getting into in terms of repairs.
Luckily, the best car dealerships conduct NIADA-approved inspections at their own premises. It helps them make sure the car's condition matches its service history while adding weight and credibility to the vehicle itself.
They Have a Large Inventory
When someone mentions a fraudulent car dealership, the image that pops up in our heads is that of a car lot with numerous cars in the worst possible shape. If a car dealership is filled with such vehicles, don't expect them to provide you with honest information.
A reputable and trusted car dealership will have a decent amount of good-quality vehicles on its lot. Moreover, the cars that are rough around the edges will be priced accordingly. Moreover, a well-used car dealer likes maintaining healthy relationships with a large number of clients. Therefore, they have a large inventory of sedans, hatchbacks, and SUVs on their lot.
A good car dealer will allow you the opportunity to voice your needs and preferences and will show you cars accordingly. They will also add their own suggestions based on what you're looking for. Moreover, they won't try to divert your attention to the most expensive car on the lot and will show you only what you can afford.
They Have Connections with Lenders and Financing Companies
You will want to know your financing options if you can't pay for the car upfront. Most dealerships can help you find affordable financing that suits your financial situation.
Financing can be a real minefield, especially if you are working with a dodgy car dealership. These car dealers are experts at concealing the real value of a payment plan, and they will use financial jargon to justify the deal, which is far from affordable.
Some of them even offer buy-here-pay-here financing which is more expensive than other kinds of financing. It has higher interest rates, and they allow the dealership to repossess the car, if payments aren't made on time.
A trustworthy dealer works closely with their clients to help them find the financing method they can afford, and most of these financings come from genuine lenders like banks and credit unions.
Final Word
If you are sick and tired of being duped by treacherous dealerships, your search ends here. At Foreign Auto Imports, we help our clients find the cars they need and can afford. We also help our clients seek financing by connecting them with potential lenders. To check out our inventory and benefit from our services, feel free to visit our website or call (973) 447-8876.